Anja Hendel says if you want to shape the future, you have to understand technology
Interview with Anja Hendel, managing director of diconium (digital Volkswagen subsidiary) about the impact of technology on our lives.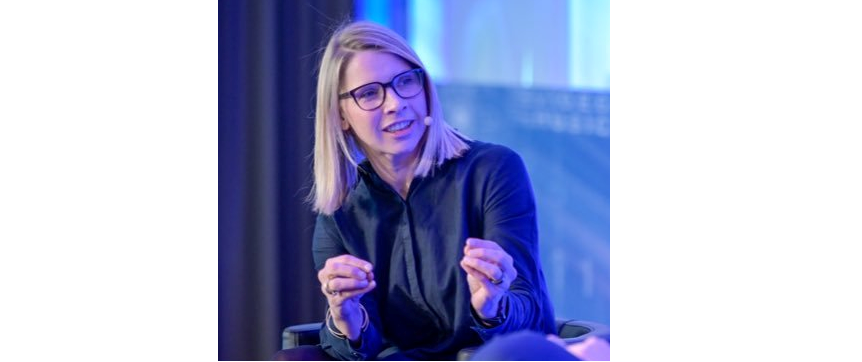 Anja Hendel began her career as a consultant at Capgemini. After a stopover at the Porsche Digital Lab she joined diconium as Managing Director. Today she is driving the Digital Transformation of Volkswagen with a focus on the Car.Software organization.
How was your start as Managing Director at Diconium?
Very well. As a business informatics graduate, I feel at home in the digital world anyway. Since we live in a flat hierarchy at diconium, the exchange with the software developers was very close from the beginning. So I was right in the middle of the action; a real back-to-the-roots moment. In addition, I remain with the Volkswagen Group and support VW in its digital activities. First and foremost, I'm helping to build up the Car.Software organization that will help VW master the transition to a technology company. A very exciting project!
What do you think are the most important technologies of the new decade?
Quantum computing will undoubtedly revolutionize our world – just as the light bulb once literally outshone candlelight. The potential for research, but also for the economy, is gigantic – especially in combination with artificial intelligence and Big Data.
Which use cases do you find most exciting?
To be honest, it's the applications that we can't really grasp yet. There are researchers who predict that the quantum computer will be able to simulate all of nature's processes. Then we could build digital twins of our world, with whose help we could decipher the last secrets of nature. I find the idea extremely exciting.
Which tip would you give young women at the beginning of their professional life?
I would not only give my tip to women, but to all those who are new to working life: If you want to shape the future, you have to understand technology.
That's why I'd like to advise everyone to get out of their comfort zone and get involved with technology.
Thanks Anja Hendel for the exciting interview!